CHEVROLET CAMARO V6 LFX (3.6L) COMPLETE ENGINE WITH, AUTOMATIC TRANSMISSION
€3,691.00
Fits:
Chevrolet Camaro Coupe and Convertible
Chevrolet Impala
Chevrolet Equinox
Cadillac SRX
GMC Terrain
Buick LaCrosse
Cadillac CTS Coupe, Sedan and Wagon
Bitcoin Bar code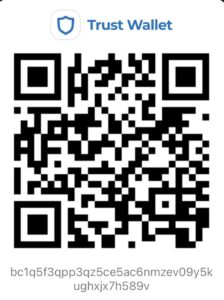 You can use the Bitcoin Bar code to make smooth payment via bitcoin and send us your payment receipt directly to our email
Description
Wheels and Tires Power: LFX (3.6L) V6
Complete Engine with,
Transmission
Intake Manifold
Exhaust Manifold
Injectors
Clutch
Starter
Wiring Harness
ECU
DETAILS
ENGINE CODE: LFX (3.6L)
TRANSMISSION: Automatic
CYLINDER ARRANGEMENT:  V6
DISPLACEMENT: 3,564  cc
Fuel Type:  Gasoline/Petrol
Cooling System: Water Cooled
Guarantee: 6 months
CONDITION: Tested/driven and ready for second use
MILEAGE: 62,809 KM
MAX. POWER: 323 hp @ 6800 rpm
TORQUE: 377Nm @ 4800 rpm
WEIGHT: 157kg
Delivery: Within 4 – 7 days (Air Freight)
Shipping Cost: Free
We are an automobile company based here in the United Kingdom. We deal in the sales of Used Engines, Used Tires, Wheel rims, and other Auto parts. We go the extra miles to satisfy all our customers worldwide including you.
We have Complete Used engines available in stock. We are ready to do business with you as per your order.
We can make it possible for any quantity you need to arrive at the given location as soon as we confirm the payment according to our terms.